Photographs of the Doom-spraying at a service and prayer meeting over the weekend were shared on a Facebook account allegedly belonging to prophet Lethebo Rabalago of Polokwane. The photographs were first posted on a Mount Zion General Assembly (MZGA) account' Rabalago's church.
Rabalago and MZGA could not be reached on Monday morning to confirm the veracity of the accounts.
However, Rabalgo told eNCA that he uses Doom insect killer to heal people with cancer, HIV or any other illness.
In a number of posts' MZGA testified of those who had received healing from Rabalago's method of dousing worshippers in Doom.
One photograph from Sunday was captioned: " Mrs Mitala. The Prophet called sick people to come foward. She went to the forth and told the Prophet that she suffers from ulcer. The Prophet sprayed doom on her and she recived her healing and and deliverance. We give God the glory!"
In another post MZGA said: "By my name' you shall drive out demons. By my name' you shall pick up snakes. Anything you touch' receives favour because of the annointing upon you.
"Doom is just a name' but when you speak to it to become a healing product' it does. People get healed and delivered through doom. Its not by might nor by power' but by the HolySpirit. We give God the glory!!"
The claim of Doom's healing qualities was posted on Saturday' accompanied by seven photographs showing the pastor wielding a Doom can and spraying it in the eyes and on the feet of people.

ACCORDING TO A FACEBOOK POST, MAGGIE MALULEKA SAID: "THE MAN OF GOD SPRAYED DOOM ON ME AND MY EAR WAS HEALED AND DON'T FEEL ANY WAIST PAINS ANYMORE". IMAGE: FACEBOOK/MZGA
In August' Rabalago reportedly placed a large speaker on top of a congregant to solve her problems. According to the Citizen' the speaker was intended to act as God's hand.
Twitter users have taken to the platform to express their shock and poke fun at the pastor's Doom-spraying prayer technique.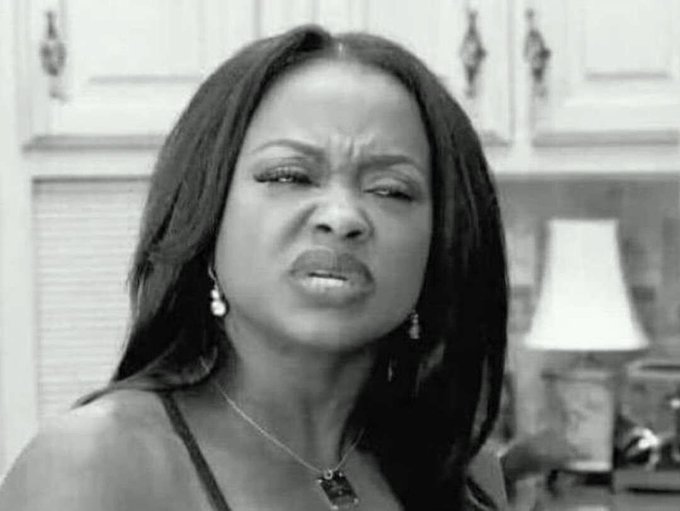 Religious leaders using alternative and questionable methods to heal worshippers is no laughing matter' however.
The Commission for the Promotion and Protection of Cultural' Religious and Linguistic Communities (CRL) this year probed the alleged abuse of people's belief systems by pastors' following complaints from various communities.
Some of these complaints include accusations of pastors feeding congregants grass' petrol and snakes.
Among the warnings on a can of Doom is that it can cause "irritation of the skin' eyes and mucous membranes"' and it advises users to "keep out of reach of uninformed persons" and "avoid contact with skin' eyes and clothing".
"In case of contact' wash thoroughly with soap and lukewarm water … if misuse results in accidental illness consult a doctor immediately."
!-- Composite Start -->