By making just three incisions you can easily peel a tangerine.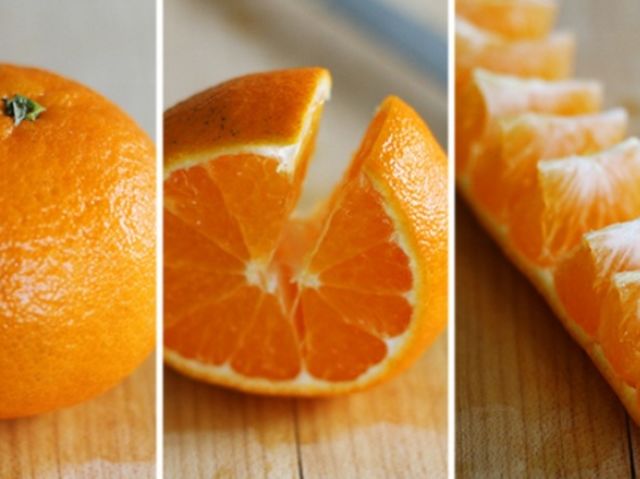 11
Cut off the top of the pepper and make incisions lengthwise to the white partitions.

12
Now just separate it into parts.

13
To peel a boiled egg, remove the eggshell from the top and bottom, then simply blow!

14
Express apple peeling.

!-- Composite Start -->